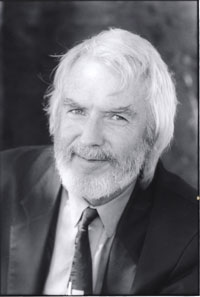 John Pochée (OAM)
Drummer/Leader
Born Sydney.  Began 1956 at the Mocambo and legendary El Rocco Jazz Cellar. A unique stylist, he has influenced Australian contemporary jazz by leading and playing in some of Australia's most important groups. Played with the Judy Bailey Quartet from '74 – '79.  Formed The Last Straw '74 – '99. Toured Russia with The Engine Room 1989. With The Last Straw toured New Zealand in '88, Canada '89 and Russia in 1990, winning the Award for Best Band at the Leningrad Jazz Festival.
With the Bernie McGann Trio performed at Ronnie Scott's in London and played concerts in Poland, Czechoslovakia, Yugoslavia, Bulgaria, India and Malaysia in '88, Canada in '93 and '96, Europe in '96 and The Chicago Jazz Festival in '97. With the McGann Quartet: Europe and UK 2004. With Bernie McGann won 5 ARIA Awards and two 'Mo Awards between 1990 and 2000.
Won the Australian Jazz Critics Award for drums in 1990 and '92. Awarded the "Graeme Bell Hall of Fame Career Achievement Award" at the Australian Jazz Awards in 2006.
Described as "Overseas Ambassador and Jazz Pioneer" he was nominated for a Classical Music Award in 2007 for "Long Term Contribution to the Advancement of Australian Music".
On Australia Day 2014 he was awarded the Medal Of The Order of Australia.
For a full Biography and Discography – see Wikipedia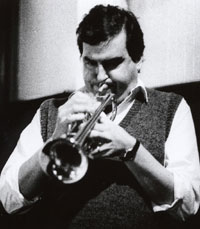 Warwick Alder
Trumpet/Flugelhorn
Born Newcastle. Studied jazz in Newcastle with the noted American Dave Van Kriedt. Graduated with honours from Sydney Conservatorium Jazz Studies in 1981. In 1988 he toured Australia and the USA with the Australian Jazz Orchestra. Toured Europe and the UK with the Bernie McGann Quartet in 2004. Has recorded four albums with this group as well as featuring on others by The Engine Room, James Morrison and the Bob Bertles Quintet. Released his own quintet album in 2010 "Brendance" on the Rufus label.
Teaches in school programs and is Sydney's most in demand jazz trumpet-player.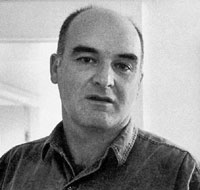 Paul McNamara
Piano
Born Sydney. Joined TPI in Dec.1999 replacing the late Roger Frampton. Active from the early 70's in several groups including Galapagos Duck. Recorded and toured overseas with his own group Point of No Return in 1994. Has also performed internationally with The Gai Bryant Quintet and Bob Bertles. Has made several recordings and written an important jazz education book for piano. A noted jazz educator, he taught at the Sydney Conservatorium of Music and ANU Jazz Studies course for many years.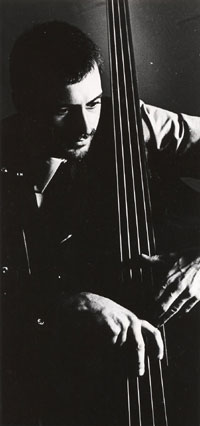 Steve Elphick
Double Bass
Born Sydney. Since early '80's has been active in groups playing original music. Plays, records and tours extensively around the world with some of our most creative groups in a wide spectrum of styles. Has won an ARIA Award and currently performs with Mara!, The Andrew Robson Trio, The Umbrellas, James Greening's The World According to James, and Sandy Evans/Tony Gorman's
GEST-8.
Won Australian Jazz Critic's Award for Bass in 1992.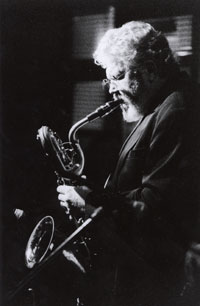 Bob Bertles
Alto/Baritone/Clarinet
Born Newcastle. Active from mid-50's, playing often at the legendary El Rocco. Also worked in leading rock bands Johnny O'Keefe and the Dee Jays and Max Merritt and the Meteors. To London from '69 to '76 where he joined the top British band Nucleus. During this time he worked often in Europe.
In the late '70's he returned to Sydney playing concerts and recording with the Col Nolan Quartet. Lead his own group Moontrane in the '80's. With the Australian Jazz Orchestra toured the USA in '88.
Now leads his own quintet and has released two albums on the Rufus label. Tours Australia regularly for performances at various jazz clubs.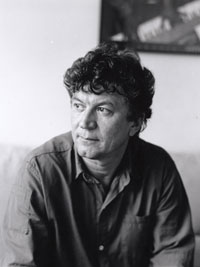 Miroslav Bukovsky
Trumpet/Flugelhorn
Born Czechoslovakia. Immigrated in 1968. Active in various groups in the '70's as well as studying at the Sydney Conservatorium, later joining the faculty. In '81 and '82 studied in the USA. With his own band, Wanderlust won an ARIA Award in '94 and toured Europe '96, '97, '98 and 2004. China and Japan in '99. Has won awards for composition and contributed largely to TPI's repertoire.
Since 1999, a member of the Jazz Faculty at the ANU, Canberra. Composed the Five Bells Suite for TPI, which was performed at the Sydney Opera House and The Wangaratta Jazz Festival in 2005.

Co-Musical Director of Ten Part Invention.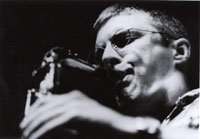 Andrew Robson
Alto Saxophone
Born Canberra. Joined TPI in 2002 replacing Bernie McGann. Studied in New York in early '90's with Dave Liebman and Steve Coleman. Has performed internationally with groups led by Mara!, Mike Nock, James Greening and Jackie Orszaczky. Performed with his own trio at JazzFest, Berlin in 2004.
Won an ARIA award with Mara! and has released three ARIA nominated albums for which he composed all of the music. In 2003, he won The Freedman Jazz Fellowship at the Sydney Opera House.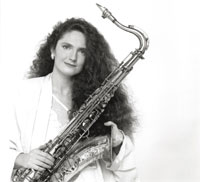 Sandy Evans OAM
Tenor/Soprano/Flute
Born Sydney. In recent years has performed worldwide with Clarion Fracture Zone, Mara!, AustraLysis, The catholics and toured India since '96 at various times with the Australian Art Orchestra. Performed with her Trio at JazzFest Berlin 2002, and has played on Festivals in Japan. Also co-leads ensemble GEST-8 with Tony Gorman.
Awards have included an Australia Council Young Australian Creative Fellowship, an APRA Award for Jazz Composition, two 'Mo' Awards, three ARIA Awards and The Bell Award for Jazz Musician of the Year 2003. Composed major work "Testimony" which the Art Orchestra performed nationally. A leading composer, she has written many commissioned works and has contributed largely to TPI's repertoire. Sandy was awarded an OAM in the Queen's Birthday Awards in 2010.
Co-Musical Director of Ten Part Invention.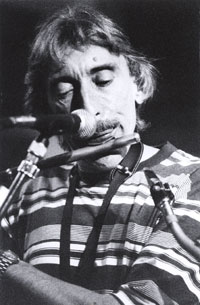 Ken James
Tenor/Soprano/Flute
Born Sydney. Played with the Judy Bailey Quartet from '74 – '77, recording two albums. With The Last Straw throughout it's 25-year history '74 – '99, recording an ARIA award winning album in 1990.
Featured on other recordings including his own quintet, The Ken James Reunion Band and Steve Hunter's Nine Lives. With The Last Straw, toured New Zealand '88, The Montreal Jazz Fest '89 and a tour of Russian Jazz Festivals in 1990.
Teaches saxophone and guests with many prominent bands on the Sydney jazz scene.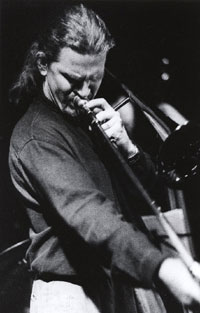 James Greening
Trombone/Pocket Trumpet/Didgeridoo
Born Newcastle. To Sydney in the mid 80's, graduating from Jazz Studies at the Sydney Conservatorium in 1986. Toured Canada in '94 and '95 and Europe in '95 with the band The catholics. Performed with the Australian Art Orchestra in India and Jackie Orszaczky in Hungary in '96, toured Europe in '96, '97, '98, 2004 and China and Japan in '99 with Wanderlust. Has released two albums and toured Europe, inc. JazzFest, Berlin with his own band The World According To James. Played at Tokyo Jazz Fest 2006. Now teaches at ANU Canberra.